Draghi Silversmiths, a family tradition
The Draghi Silversmith museum and the workshops of the Mariano and Patricio brothers are not to be missed on your visit to San Antonio de Areco!
The family adventure began in the 60s when Juan José Draghi took his first steps in silversmithing. He was encouraged by his vocation, a thorough mastery of techniques acquired through practice, a natural intuition, and his creative genius. He is the forerunner of the revival of traditional gaucho silversmithing in Argentina.
Secrets of the craft lost in time

---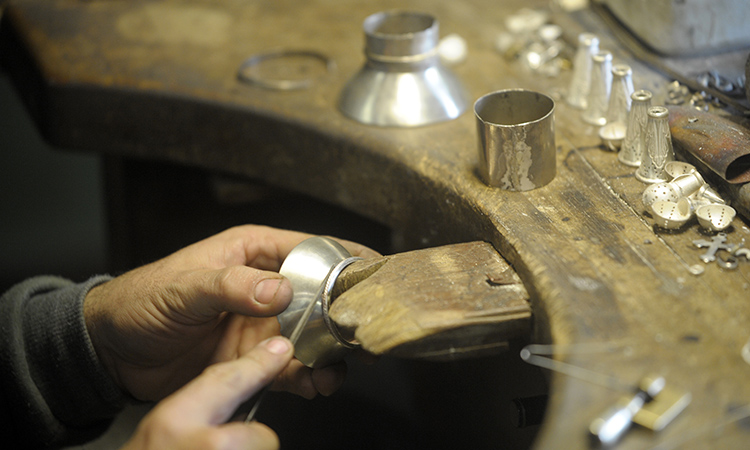 Due to industrialization in the middle of the 20th century, silversmithing, like many other craft trades, lost its essence and one of its most important qualities: its identity. Silversmiths gradually stopped making individual pieces to give preference to serial production.
In 1926, Ricardo Güiraldes, an Argentine writer born in San Antonio de Areco, published his famous novel, Don Segundo Sombra, which received the first prize for Argentine literature and has been fundamental in preserving the gaucho spirit. This book was like an order for the preservation of a noble and traditional heritage, passed down from generation to generation.
It is no coincidence that Juan José Draghi, a fervent defender of these values, has always proclaimed "I became a silversmith because I was born in San Antonio de Areco". Indeed, he found inspiration there to develop his work and teach himself the craft with determination, studying in detail the customs of yesteryear. In addition, he was inspired by the many antique pieces exhibited at the Ricardo Güiraldes Museum.
Having passed on his passion to his family before dying unexpectedly in 2008, his two sons, Mariano and Patricio, now continue his legacy.
With a trajectory of almost 60 years, Draghi silverwork is now recognized nationally and internationally for its creativity and assertive working techniques, making each piece unique.
The Draghi Family

---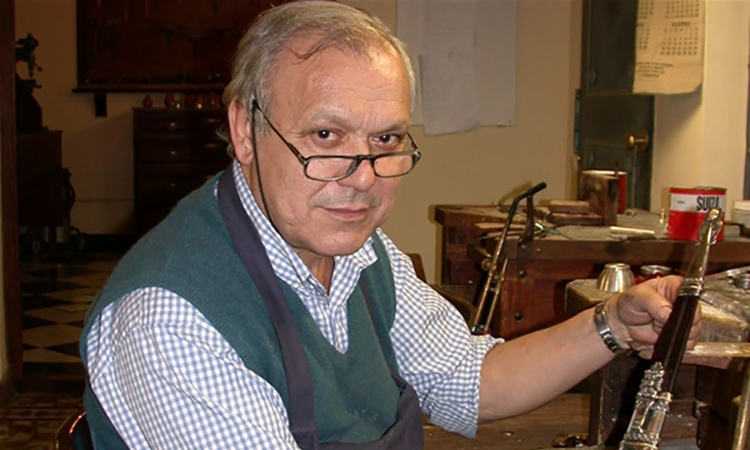 Juan José Draghi has received much recognition, including from the Buenos Aires Ministry of Culture which, in 1994, organized a retrospective exhibition of his 30-year career at the José Hernandez Museum entitled "Draghi, the silversmith of Areco". The great impact of this exhibition resulted, one year later, in the transfer of the entire collection to the Argentinian embassy in Paris by the Banco Mercantil Foundation. In 1998, the "Foro Nacional de la Tradición" (National Forum of Tradition) awarded him to Juan José the Santos Vega prize for the best Gaucho silversmith in the country.
Mariano Draghi began learning the craft alongside his father when he was 9 years old. After studying in Florence (Italy) he returned to Areco in 2001 to continue the family tradition.
His workshop is located behind the Draghi Museum, at 387 Lavalle Street, Arellano Square in San Antonio de Areco.
Juan Patricio Draghi, like Mariano, started working with their father at a young age and completed his apprenticeship in Florence. Today he dedicates himself mainly to the development of luxury jewellery (gold, silver and precious stones), but also carries out a great variety of other work, always with great finesse and sensitivity.
His workshop is located at 45 Arellano Street, San Antonio de Areco.
Draghi Museum

---
The Draghi Museum, located in the main square of Areco, has a magnificent private collection illustrating the evolution of the silversmith tradition from the 19th century to the present day. Through various display cases, you can admire incredible collector's items highlighting criollo silverworks (equipment for gauchos and horses), as well as religious and civil.

---