For between 20 and 150 people – Perfect from September to April
Why San Antonio de Areco?

---
At just over an hour from Buenos Aires, the San Antonio de Areco region offers many diverse locations and scenery; it's surrounded by nature and far from the hustle-and-bustle of the city. Thanks to our in-depth knowledge of the region and through fun team building activities, we are able to facilitate your discovery of many different places in Gaucho land.
Our mission

---
Our team building activities are carefully tailored to strengthen the relationships between your business' staff members and to help them to get to know each other better. They also serve to develop teamwork between employees and to deepen their commitment to the company's culture.
Our Goals

---
Our team building activities are created to meet the main objectives of your business:
- Increase unity and improve group dynamics
- Develop internal communication and team welfare
- Promote management and leadership qualities in employees
- Value creativity and innovation
- Create a positive atmosphere in the workplace that will be internalized by employees and will in turn improve your business' reputation
Our offers

---
Below are several of the activities we can offer you:
2 hours and a stopwatch!
The idea behind this activity is for you and your team(s) to discover the old town in a unique and fun way. Your teams will carry out several challenges and have the chance to:
Answer questions requiring observation of your surroundings
Discover local history through unusual anecdotes
Reenact scenes from cult movies
Take pictures or videos in funny situations
Meet the locals and get them involved in different challenges.
This is an interactive and unique experience which will allow you to discover San Antonio de Areco and its surrounding areas.
Olympic Challenge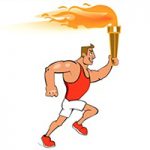 Customize your Olympic challenge by choosing your own activities:
Sports activities: Orienteering course / Pato Match (without horses) / Assault course / Touch Rugby / Boleadoras / Bochas / Traditional dancing.
Fun activities: Argentinian music test / Logic games / Wine tasting blind test.
During this Olympic challenge, teams will compete against each other during the different activities and will be ranked according to their performance. These activities are supervised by facilitators.
Indian Challenge
Would you like to participate in a team building activity that will reveal your team members' personalities? Then the Indian Challenge is for you! It's ideal if you are looking for an adrenaline rush, or if you'd like to test your physical and mental resistance, or even if you just have a competitive streak! Participants will face a series of challenges, combining thought, logic and strength; all of which will be required to ensure victory for the winning team.
The teams will compete in the following eight activities: archery, boleadora & lance, war face painting, Camouflage Hide & seek in nature, Indian culture quiz, etc.
This challenge is the perfect team building activity as each participant must contribute several skills to the team to ensure a win.
Treasure Hunt
Do you want to get to know San Antonio de Areco? What better way than doing it whilst having fun on a treasure hunt? The main aim of this activity, even more important than unearthing treasures, is to discover a particular site through its cultural, historical and natural heritage, in the most enjoyable way possible. While either walking, biking or even on horseback, you'll be required to answer riddles and face challenges such as archery, taste tests, team building activities etc… This activity is supervised.
As with all our activities, we emphasize the environment in which they take place and the importance of respecting it.
Contact us to experience Areco Tradición's activities for your company's team building event!