The Boliche de Bessonart, Areco's historical pub
The pub El Boliche de Bessonart opened more than 200 years ago. Its sloping frontage like the Tower of Pisa, its render of period, its uncommon roof, and its two main rooms help the pub stand the test of time.
Gin, beers, wine in demijohn… Just like at the beginning of the century, parishioners and tourists often appear since the morning to get a drink before they keep dedicating themselves to their harsh quotidian activities in the countryside. Few people sit at the counter just to get a coffee.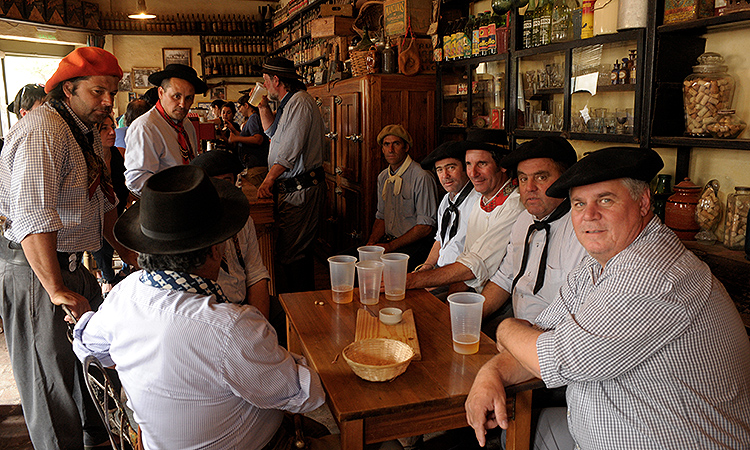 The Boliche de Bessonart stand the test of time thanks to their lively atmosphere. Farmers like to spend most of their time in this pub, their elbows resting on the counter, sitting next to the many shelves full of old bottles and antique furniture.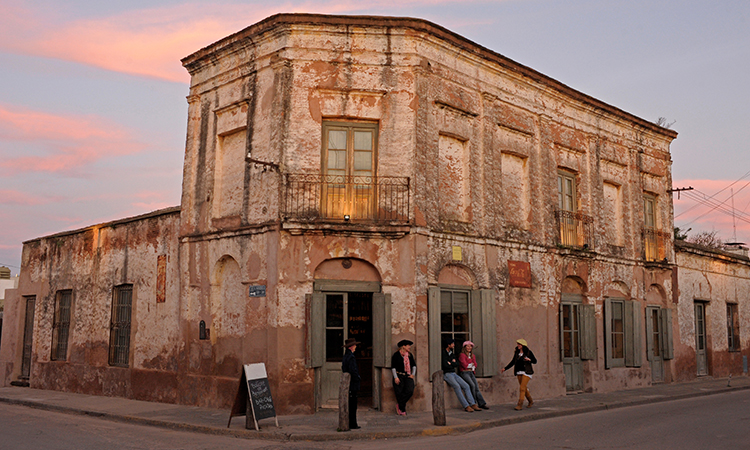 Depending on the moment of the day, the pub provides you with the unique opportunity to taste typical Hispano-American snacks such as cheese, salami or empanadas (cured ham). Fernet with Pepsi Cola is one of The Boliche's specialities, and it is even referred to as a registered trademark, as some locals would say. The recipe consists of blending half of a Pepsi Cola bottle in a tall glass, and thus filing the rest of the space with Fernet-Branca. Shake it and you're done! In general, one glass is not enough. "In the end, we usually drink the equivalent of two glasses" says Augusto Bessonart, the owner of the place.
Travelers often stop by at the Boliche de Bessonart in the afternoon to get a traditional infused drink, called "mate cocido". It is served with pastelitos and alfajores (Argentinian pastries) from La Olla de Cobre, a chocolate factory located in San Antonio de Areco. During the weekend, you are more likely to bump into young people meeting up to get a drink amongst friends at the Boliche de Bessonart. It is inconceivable not to stop by this old bar when passing through San Antonio de Areco. Augusto and Geri, his sister, will give you a warm welcome and great hospitality. If you are lucky, you may come across gauchos on horseback drinking in this traditional pub on the days of parade.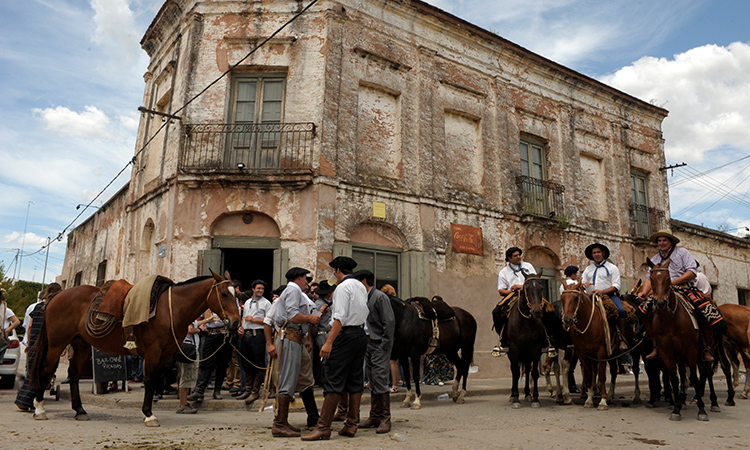 ---